Miracle on 34th Street is a well-known beloved holiday film. It's an enduring tale of the power of faith as seen through a child's eyes.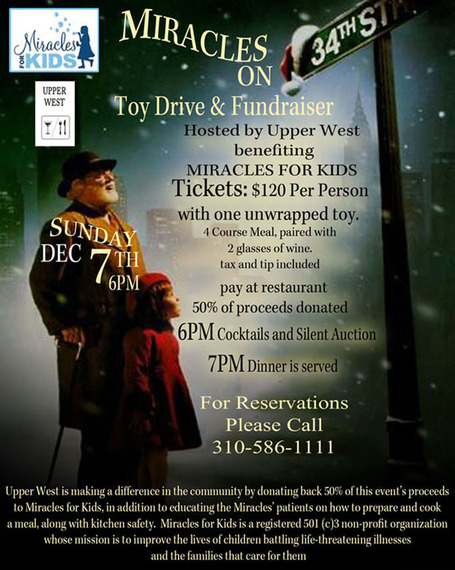 On Sunday, December 7th, Upper West Restaurant will adopt the name for a very special toy drive and fundraiser – a deserving cause – Miracles for Kids. A non-profit organization, Miracles for Kids provides both financial aid and emotional support to low income families whose children have been diagnosed with debilitating illnesses.
At just five years old, little Anaya Green was diagnosed with neuroblastoma (stage 4) in April 2011. This type of cancer, which develops in the nerve cells and spreads to the bones, is most commonly found in children under the age of five.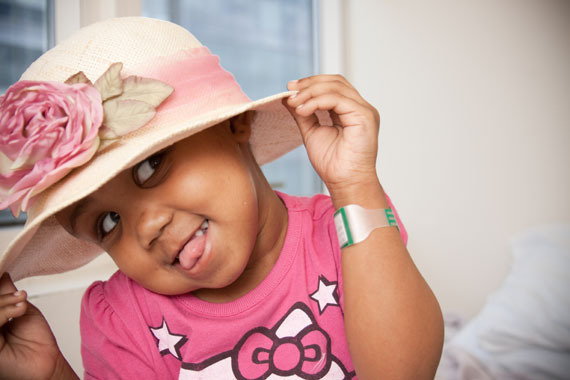 Anaya Green; photo courtesy of Miracles for Kids

Cancer can be a destructive force. It surges in…leaving families dazed and confused. But the physical disease is just one component of the dreaded illness. It causes an emotional roller coaster for not only the patient, but the family as well. It wreaks havoc on ones finances, and often leaves family and friends feeling helpless and miserable.
"As a family, our everyday financial hurdles were and are compounded with the pain of fighting a disease like cancer; it feels overwhelming," said Amanda Defour, Anaya's mother. "Through Miracles for Kids, the generous people with big hearts, we have seen that our blessings have often come in the form of strangers." She went on to say that what affected her most was this kindness from people she didn't even know. "In the darkest parts of my life, at times when I've felt must alone, there was an outpouring of love and support that I've never known; as well as assistance with rent, bills, food and so much more."
In 2007, another five year old by the name of Alexander Bryce Hays was diagnosed with Diamond-Blackfan anemia, a rare blood syndrome characterized by extremely low red blood cell counts and normal white blood cell counts. After monthly blood transfusions were starting to be rejected by his body, he received a bone marrow transplant. Years later, assuming all was well, additional health obstacles compounded the situation leaving the family in dire financial need.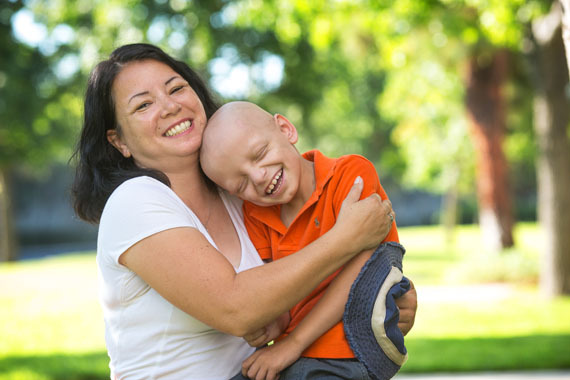 Alex Hays (child) and his mother, Deanna; photo courtesy of Miracles for Kids

In both cases, Miracles for Kids was able to provide monthly financial assistance through grant programs.
The Miracle on 34th Street event will feature a four-course meal (plus two glasses of wine). 50% of the price of admission will go directly to Miracles for Kids. Cocktails begin at 6pm, along with a silent auction, the proceeds of which will be donated to the organization. All the while, the beloved film "Miracle on 34th Street" will be screened in the front room of Upper West.
Upper West's Chef Nick Shipp understands the challenges that come with cancer, yet also counts his blessings. "Being a cancer survivor has taught me to overlook the small things that get in your way on a daily basis," said Shipp. "It really puts the whole thing (life) in perspective. It makes you enjoy each breath a little bit more."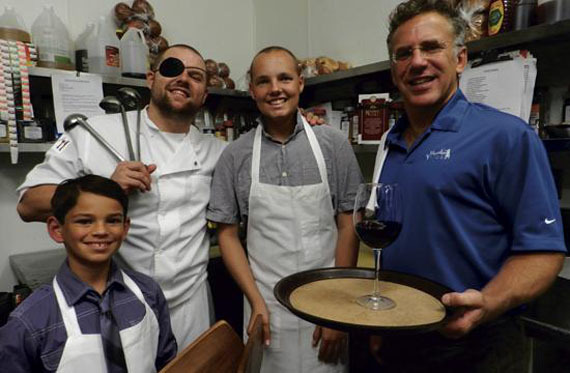 Chef NIck Shipp and crew getting ready for Miracle on 34th Street event; photo courtesy of Upper West

Prior to the event, Shipp has agreed to work with the children and offer his seasoned culinary perspective. The kids will decorate cookies to be given to young cancer patients at the Cancer Support Community Benjamin Center.
The silent auction will feature items such as a three-night stay at a luxury condo in Mammoth, whiskey, and restaurant gift cards, jewelry, as well as original works of art.
Abstract artist Stephanie Visser revealed that this event has special meaning for her since she has fought through her own experience with cancer. In fact, she is scheduled to go back into surgery in January for her seventh operation.
Visser explained the importance of making a difference and helping others. "With this project I am able to donate through my artistic work, which was one of the things that was part of my healing process," said the artist. "So…it links together all the important aspects of my experience."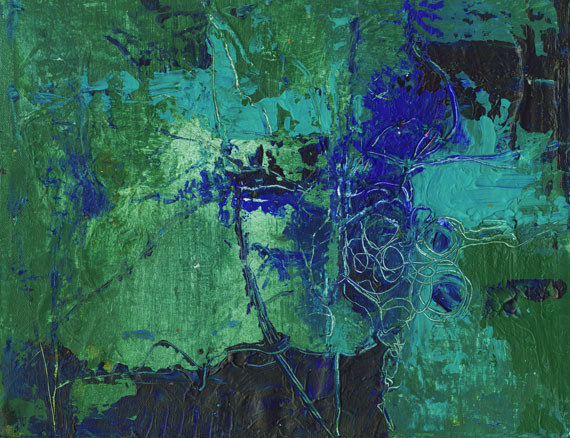 Stephanie Visser, Querencia Series Untitled #3 14 x 11 Acrylic on Canvas; value: $450

Visser has found solace in her art. After the last of several operations, she returned home to Michigan to be with her family and take time to recuperate. "I finished ten pieces in about three weeks and have named the series Querencia which is Spanish for a place where one feels most safe and secure." She said her art has changed in a positive way, and the act of painting was very healing for her. It is apropos for her to donate one of the pieces from her "Querencia" series. For more information about the art of Stephanie Visser, visit http://stephanievisser.com/
Gigi Clark, an established designer and owner of the upscale Santa Monica boutique Uroborus-Mode, heard about the event and has also offered to donate one of her exquisite bracelets for the silent auction. Hand crafted, the sleek snakeskin bracelet features a leather lining and a large mother of pearl stone as its centerpiece.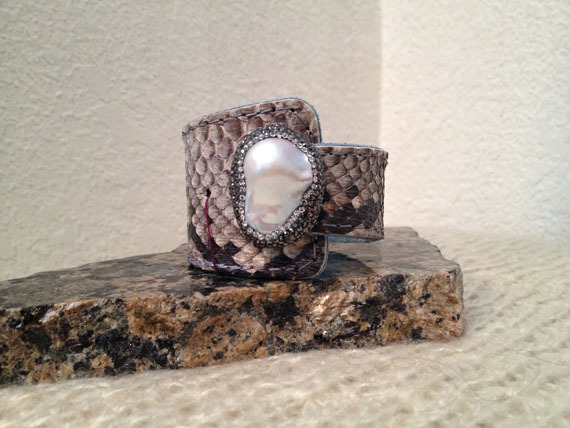 Snakeskin bracelet donated by designer Gigi Clark; value: $125

"Children have their whole life ahead of them. It is heartbreaking to hear that someone so young could be affected by such a scary disease." She added that she is grateful to organizations like Miracles for Kids that lend a hand to these families in their time of need.
Clark said she considers herself an impulsive designer. She explained "Sometimes I don't even need to see the fabric…the texture of the fabric inspires me. The way it feels between my fingers reveals the direction of the piece and may even suggest a color."
Located on Main Street in the heart of Santa Monica, Uroborus-Mode offers original designs from all over the world, in addition to Clark's own creations. For more information about Gigi Clark, see FB page at https://www.facebook.com/gigi.clark.14?fref=ts
Tickets are $120 per person with an unwrapped toy. The event takes place at 6pm on Sunday December 7, at Upper West Restaurant located at 3321 W. Pico Blvd. at 33rd Street in Santa Monica. RSVP: (310) 586-1111; For more information about the event, see https://www.theupperwest.com
To find out more about Miracles for Kids, visit http://miraclesforkids.org/